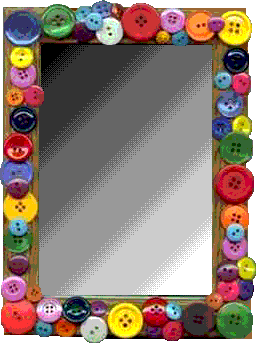 Materials
a picture frame
lots of buttons
glue
---
If you are putting a photo in the frame, insert it before starting this project.
Lay the frame down flat. Glue buttons onto the frame. Mixing the sizes and colors really looks neat. Overlapping buttons is OK too!
Be generous with the glue. Allow lots of time for it to dry completely.