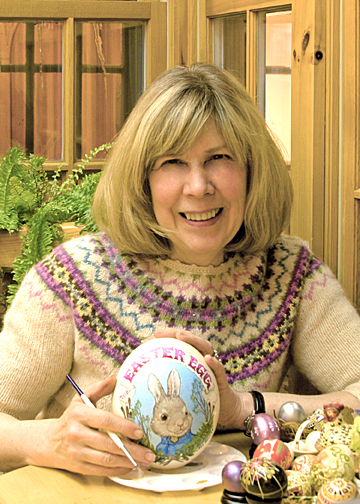 Thanks to everyone who has sent in entries for the Win a Hand Painted Easter Egg contest. I'm looking forward to sending Shawna Child's class the egg that I painted.
Grand Prize Winner


Shawna Child's 1st Grade Class, Arkadelphia, AR

Book Winners


My publisher will be mailing everyone their three signed books. Thanks for being part of the fun!
Louise Baker, Alamogordo, NM
Jenny Southern, Stokesdale, NC
Kody Farley, Farmington, NM
Brock Carpenter, East Berlin, PA
Ruth LeJeune, Monroeville, PA
Henry Zhe-Heimerman, Avon, NY
Emily Gillmore, Bartlett, IL
Kilie Streeter, Oswego, NY
Dania Burns, Arlington, MA
Jean Vetter, Rock Hill, SC
Wendy Phillips, Albuquerque, NM
Margaret Randle, San Antonio, TX
Lynn Clements Conrad, York, PA
Ryan Hebert, Vanderbilt, MI
Kimberly Win, Ijamsville, MD
Jayne Bennett, Laguna Hills, CA
Marisol Wheeler, San Antonio, TX
Carol Adelman, Martin, TN
Kelley Cooksey, Huntersville, NC
Madeline Egan, New York, NY
Isabella Rose Grossman, OH,
Markie Giese King, Grosse Pointe, MI
Sue Schleif, Milwaukee, WI
Elsie Brockett, Eastlake, OH
Gabrielle Zebrowski, Ludlow, MA