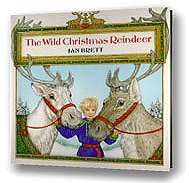 Piggybacks for Teachers
General Activities
Discuss, Teeka's plan, Teeka's problem, Teeka's decision, Teeka's discovery.

Discuss
How each reindeer got its name.
Give each reindeer a new name based on their behavior.
Find the traditional names of Santa's reindeer on a wall in the reindeer barn.
Science
Study arctic animals.
Polar bears, reindeer, arctic tern, walrus,
snowy owl, arctic hare, loon, snow geese.
Art
Use the borders to make an advent calendar.
Draw what's inside Santa's Winterfarm Towers
---