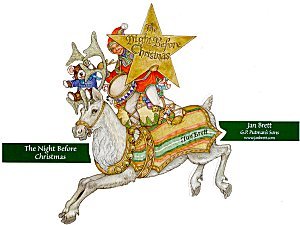 The Night Before Christmas
Christmas Tree Topper


Here's an easy Christmas tree topper for your Holiday tree. Just click on the link below, print out the artwork, cut around the design, bend the artwork in a circle, and tape the two green flaps together. You'll have a lovely new tree topper for Christmas.
Tree Topper
Click here for PDF version