2018 Free School or Library Visit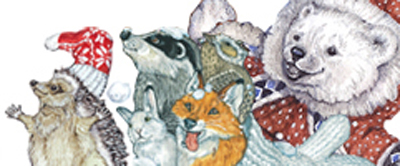 Winners!


I'm looking forward to visiting the top vote winner, Hazel Grove Elementary in Mount Airy, Georgia, and to sending all of the winners their books and posters.
I'll be in touch this coming week with all of the schools and libraries. Thank you all for being a part of the contest!
Here are the top 100 schools and libraries.
(All voter emails were checked for duplicates and validity )
1, Hazel Grove Elementary, Mount Airy, Georgia, 30563, Votes 21,047
2, Bluffsview Elementary, Columbus, Ohio, 43235, Votes 14,071
3, Marion Carnegie Library, Marion, IL, 62959, Votes 10,338
4, Weymouth Public Libraries, Weymouth, Massachusetts, 02188, Votes 2,617
5, Warfield Elementary, Indiantown, Fl, 34956, Votes 2,595
6, Elk Lake Elementary School, Springville, Pa, 18844, Votes 1,558
7, South Elementary school, Bellinghan, Ma, 02019, Votes 1,177
8, St. Henry Elementary School, St. Henry, Ohio, 45883, Votes 871
9, Cushing Upper Elementary, Cushing, Oklahoma, 74023, Votes 774
10, Hampden Elementary, Mechanicsburg, Pennsylvania, 17050, Votes 738
11, Celina Primary School, Celina, Ohio, 45822, Votes 710
12, Berea Elementary School, Montgomery, NY, 12549, Votes 693
13, Celeste Elementary, Celeste, Texas, 75423, Votes 635
14, Stamping Ground Elementary School, Stamping Ground, Kentucky, 40379, Votes 579
15, Woodland Elementary School, Greer, SC, 29650, Votes 565
16, West Branch Hoover Elementary, West Branch, IA, 52358, Votes 532
17, Johnson Elementary School, Franklin, Tennessee, 37064, Votes 499
18, Washington Drive Primary School, Centerport, NY, 11721, Votes 475
19, Tomahawk Elementary, Campbell, Va, 24502 Votes 492
20, Governor Pothier, Woonsocket, RI, 02895, Votes 474
21, Fort Larned Elementary School, Larned, Kansas, 67550, Votes 455
22, St. James Catholic School, Elizabethtown, KY, 42701, Votes 452
23, Pinehurst Elementary School, Salisbury, MD, 21801, Votes 451
24, William J. Butler Elementary School, Locport, Illinois, 60441, Votes 443
25, Heim Elementary School, Williamsville, NY, 14221, Votes 433
26, Harrisburg Liberty Elementary, Harrisburg, South Dakota, 57032, Votes 420
27, Tom McCall, Redmond, OR, 97756, Votes 398
28, Gainesboro Elementary Schoool, Winchester, Virginia, 22603, Votes 352
29, Lemons Mill Elementary, Georgetown, Kentucky, 40324, Votes 340
30, Showell Elementary School, Berlin, Maryland, 21811, Votes 279
31, Tipton elementary, Tipton, Iowa, 52772, Votes 275
32, Bedwell School, Bernardsville, nj, 07924, Votes 270
33, Evening Street Elementary, Worthington, OH, 43085, Votes 267
34, Unionpleasant, Hamburg, NY, 14075, Votes 265
35, Moreau Hall School, North Easton, Massachusetts, 02356, Votes 257
36, Josephine-Louise Public Library, Walden, New York, 12586, Votes 249
37, Jean Stewart Elementary, montgomery, Texas, 77316, Votes 246
38, Crescent Park School, Bethel, Maine, 04217, Votes 236
39, Varnum Brook, Pepperell, Ma, 01463, Votes 236
40, Johnson City Primary Intermediate School, Johnson City, New York, 13790, Votes 232
41, West Woods Elementary school, Hamden, Connecticut, 06518, Votes 232
42, Tryon Elementary, Tryon, N.C., 28782, Votes 226
43, Romona School, Wilmette, IL, 60091, Votes 223
44, Parkland Community library, Allentown, PA, 18104, Votes 202
45, Edwardsville Public Library, Edwardsville, IL, 62025, Votes 201
46, Smackover Elementary, Smackover, Arkansas, 71762, Votes 200
47, Greenville School, Howell, NJ, 07731, Votes 200
48, Paynter Elamentary, Pittsburgh, Pennsylvania, 15227, Votes 194
49, Stark County Elementary Library, Wyoming, Il, 61491, Votes 183
50, Bicentennial Elementary School, Nashua, NH, 03062, Votes 183
51, St Mark Schoil, Stratford, CT, 06614, Votes 177
52, Robinson Elementary School, Mansfield, Ma, 02048, Votes 176
53, Wise Elementary, Tx, Tyler, 75707, Votes 173
54, Liberty Pines Academy, St. Johns, Florida, 32259, Votes 169
55, Plattekill Elementary School, Plattekill, NY, 12568, Votes 156
55, St. Joseph County Public Library, South Bend, IN, 46601, Votes 154
57, Red Wing Public Library, Red Wing, MN., 55066, Votes 145
58, Granby elementary, Columbus, Oh, 43235, Votes 144
59, Columbia Elementary, Mukilteo, WA, 98275, Votes 143
60, Bridges Charter School, Thousand Oaks, Ca, 91360, Votes 143
61, Lang Ranch Elementary, Thousand oaks, Ca, 91362, Votes 138
62, Arlee Elementary School, Arlee, MT, 59821, Votes 136
63, Paul Smith School, Franklin, New Hampshire, 03235, Votes 134
64, Drew Model Elemntary, Arlington, VA, 22206, Votes 131
65, Jewish Day School of Lehigh Valley, Allentown, Pennsylvania, 18104, Votes 130
66, Glebe Elementary, Arlington, Va, 22207, Votes 128
67, Canterbury School, Crystal Lake, IL, 60014, Votes 126
68, Seneca grade school, Seneca, Illinois, 61360, Votes 122
69, McGregor Elementary, McGregor, Texas, 76657, Votes 121
70, Bennett elementary, Mckinney, Tx, 75070, Votes 121
71, Sterchi Elementary, Knoxville, TN, 37912, Votes 118
72, Alloway Creek Elementary School, Littlestown, Pa, 17340, Votes 117
73, Oak brook elementary, Ladson, SC, 29456, Votes 116
74, Nelson Prairie School, New Lenox, Illinois, 60451, Votes 115
75, Anne Mason Elementary, Georgetown, Kentucky, 40324, Votes 112
76, Bower Hill Elementary, Venetia, Pennsylvania, 15367, Votes 112
77, Cactus Ranch Elementary, Round Rock, TX, 78681, Votes 111
78, South Row Elementary, Chelmsford, MA, 01824, Votes 110
79, King Elementary, Lancaster, PA1, 17602, Votes 109
80, Ashby Elementary, Ashby, MA, 01431, Votes 109
81, Putman Elementary, Blanchester, Ohio, 45107, Votes 107
82, Harry Lee Cole Shool, Boxford, MA, 01921, Votes 107
83, Holland Township School, Milford, New Jersey, 08848, Votes 106
84, Maple Elementary, Painesville, OH, 44077, Votes 99
85, Dothan Brook school, White river junction, Vermont, 05001, Votes 99
86, Blue ridge elementary, Blue ridge, Ga, 30513, Votes 98
87, Grant Ragan, Waukee, Iowa, 50263, Votes 97
88, Middletown Elementary, Middletown, Virgina, 22645, Votes 97
89, Bluff View Elementary School, Lake City, MN, 55041, Votes 96
90, Witchcraft heights, Salem, Ma, 01970, Votes 94
91, Chattahoochee Valley Libraries, Columbus, GA, 31906, Votes 92
92, Lewistown elementary school, Lewistown, Pa, 17044, Votes 91
93, Kokomo Public Library, Kokomo, IN, 46901, Votes 90
94, Cattaraugus Little Valley Elem. Library, Cattaraugus, New York, 14719, Votes 89
95, Wilchester Elementary, HOUSTON, TX, 77079, Votes 88
96, Mountain Brook Elementary, Mountain Brook, AL, 35223, Votes 88
97, Curley K-8 School, Jamaica Plain, MA, 02130, Votes 85
98, Oak Trace Elementary school, Westfield, Indiana, 46074, Votes 84
99, Worthington Elementary, Columbus, OH, 43235, Votes 84
100, Hop Brook Elementary, Naugatuck, CT, 06770, Votes 84
101, Meadowbrook school, East Longmeadow, Mass, 01028, Votes 84